DISTRICT COOLING
OVERVIEW

Considered to be an increasingly important utility, district cooling is a key part of the district energy systems that are the foundation of sustainable, economic and urban development.
Ideal for large-scale, high density developments such as downtown business districts, airports, university campuses, residential towers and commercial establishments. District cooling relies on a centralized cooling plant that provides cooling to buildings within its grid. The plant supplies chilled water through a network of underground insulated pipes.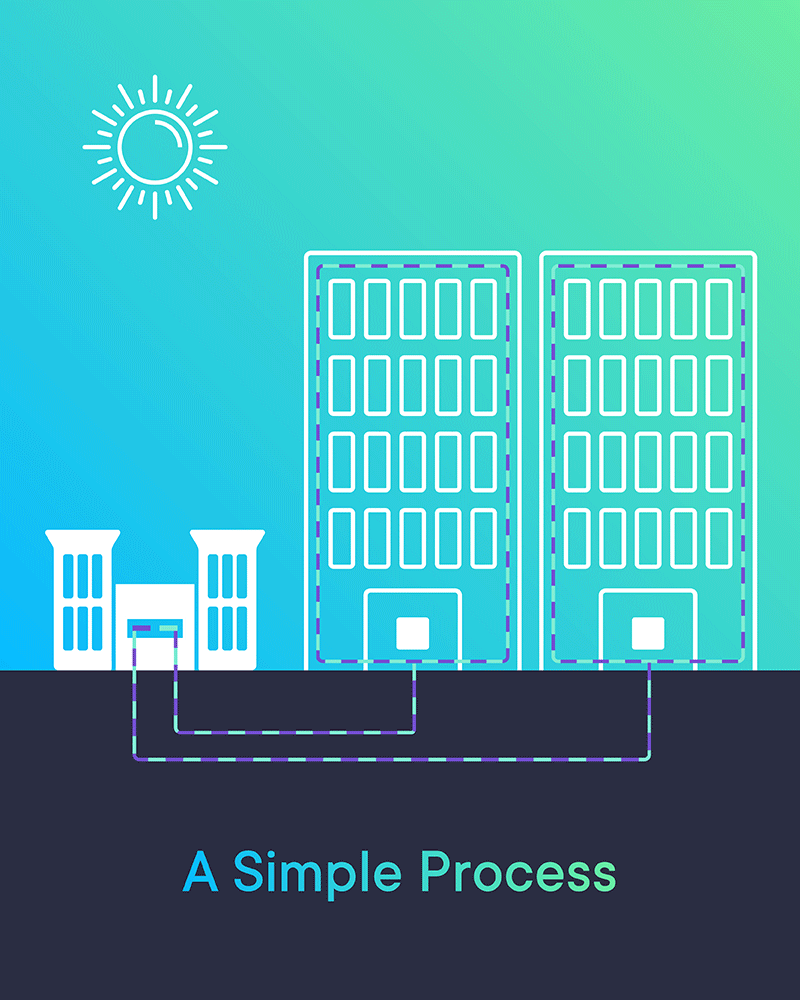 BENEFITS OF
DISTRICT COOLING
District cooling is highly efficient and cost-effective, providing cost savings from building operations and maintenance to reduced energy consumption, while still efficiently delivering on cooling requirements.
With a longer lifecycle and long-term service contracts, district cooling offers unparalleled economies of scale for customers while delivering a cleaner, greener solution.
When compared with traditional cooling technologies, district cooling offers: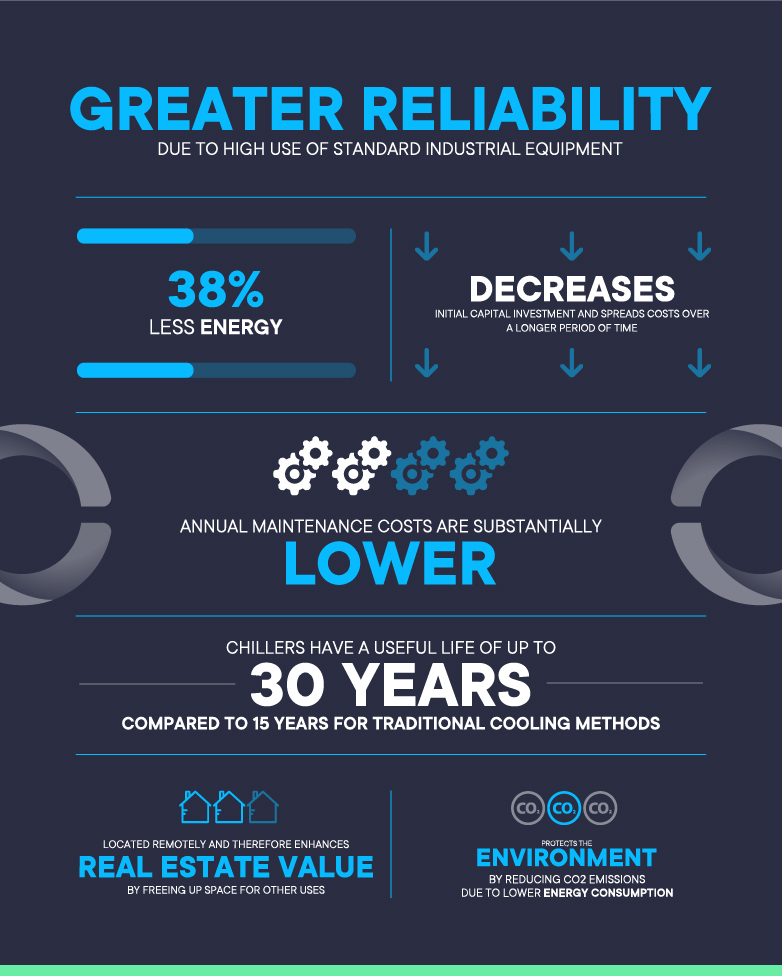 COOLING PARTNER

OF CHOICE
Over the last 24 years, Tabreed has established itself as a cooling partner of choice for the region, offering high quality, reliable solutions with significant cost and operational efficiencies and environmental benefits.
We are proud to partner with the region's leading public and private sector organizations who trust us to support their diverse business, operations and sustainability requirements:
Cost and Operational Efficiencies
Tabreed's district cooling services enable organizations to achieve budget and operational projects, delivering cost savings, both in terms of energy consumption required for your projects as well as lower capital investments and maintenance costs.
Green field and brown field business models
Tabreed provides several business models from designing, owning, building and operating district cooling plants on behalf of your organization or connecting your operations into existing district cooling plants owned and operated by Tabreed. Alternatively, the company converts existing buildings and infrastructure projects from traditional air conditioning systems into district cooling, thus enabling its customers to achieve key energy, economic and environmental benefits.
Operations & Maintenance Support
Tabreed provides operations & maintenance support to new and existing plants.
Technology Innovation Partnerships
The company cooperates with institutions on R&D initiatives to develop cooling and building technology that minimize power and water consumption and lifecycle costs of cooling systems.